On Sunday, May 28 — my sister's birthday — we decided we wanted to do a day trip to the mountains. Not only that, but we also wanted to be there for sunrise!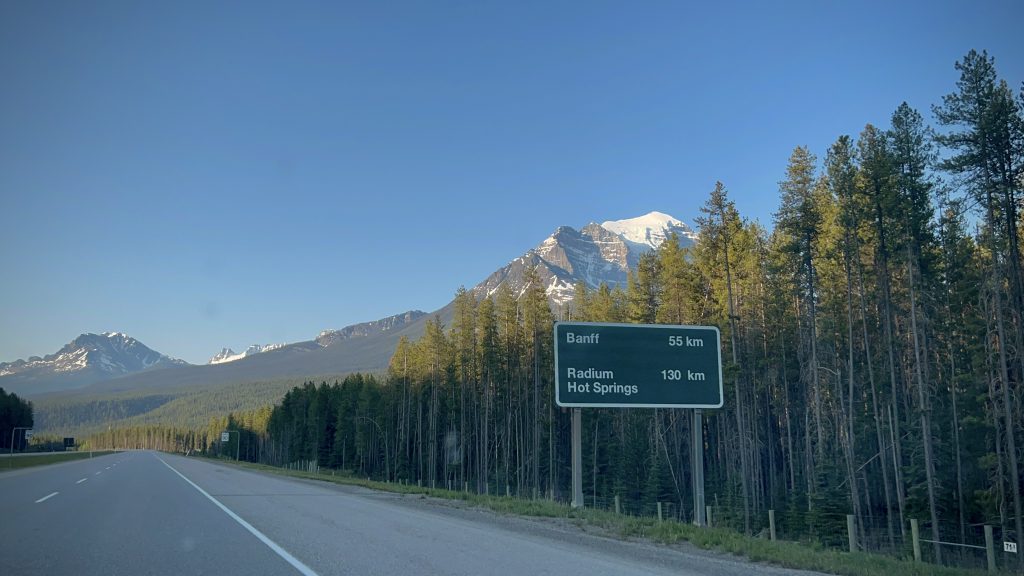 We soon realized what a feat this would be, but we persisted only because we've seen sunsets here before and they are spectacular, but we wanted to do something new this time — at least new to us!
So we planned to wake up in the middle of the night, drive four hours from Edmonton to Lake Louise, just in time to catch the sun sprinkle some gold onto the mountains.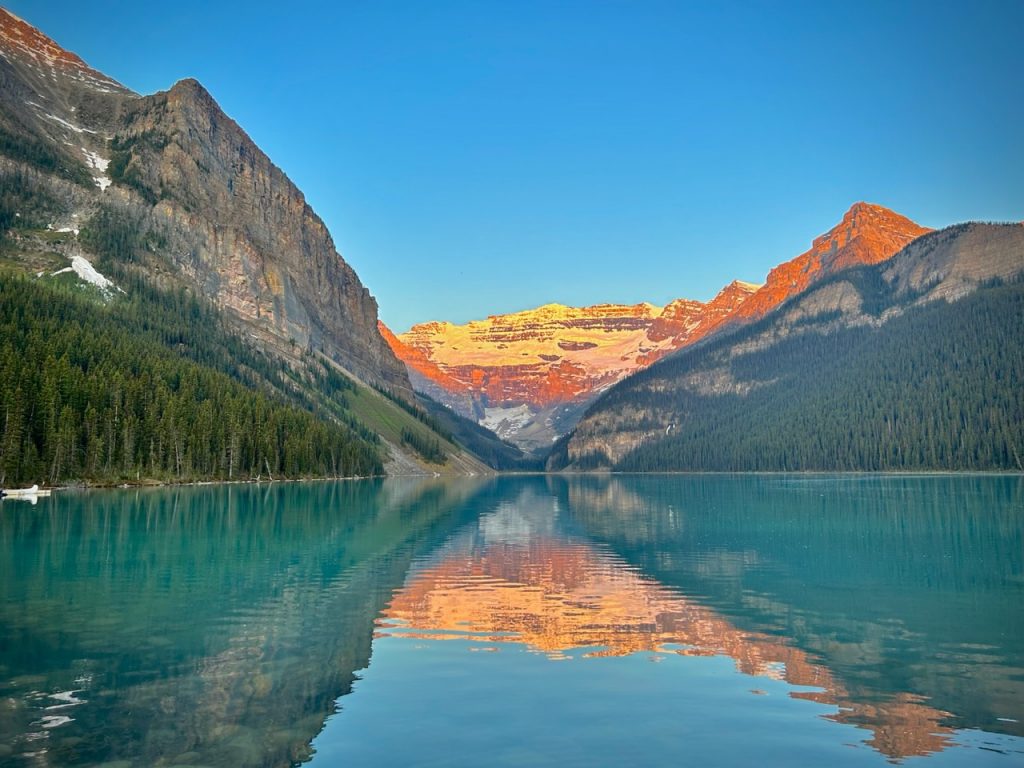 Sunrise in May was super early since the days were getting longer and they would only get longer as the summer months approached, so this might have been the most ideal time for this kind of trip.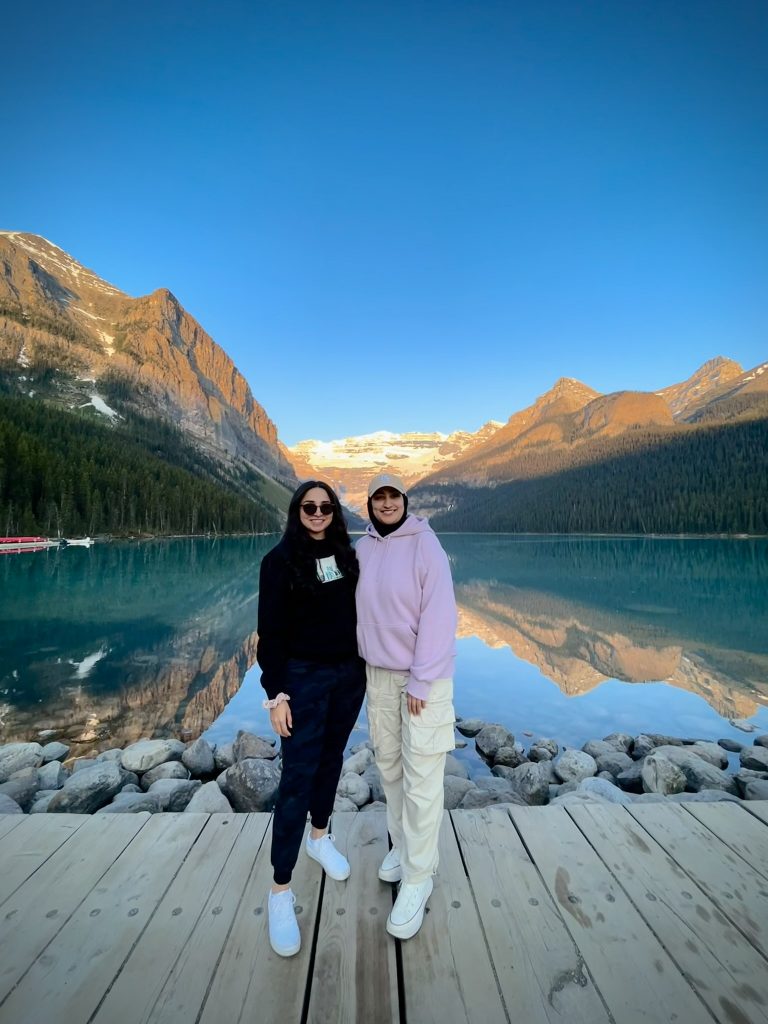 There we were driving so far and getting really excited for these views, but we were not alone! Even at the crack of dawn, there were more than 50 people standing there with us. In the pictures it looks like we were alone and having a peaceful little nature session, but in fact we were joined by families, obnoxious teenagers, tour travelers and the like.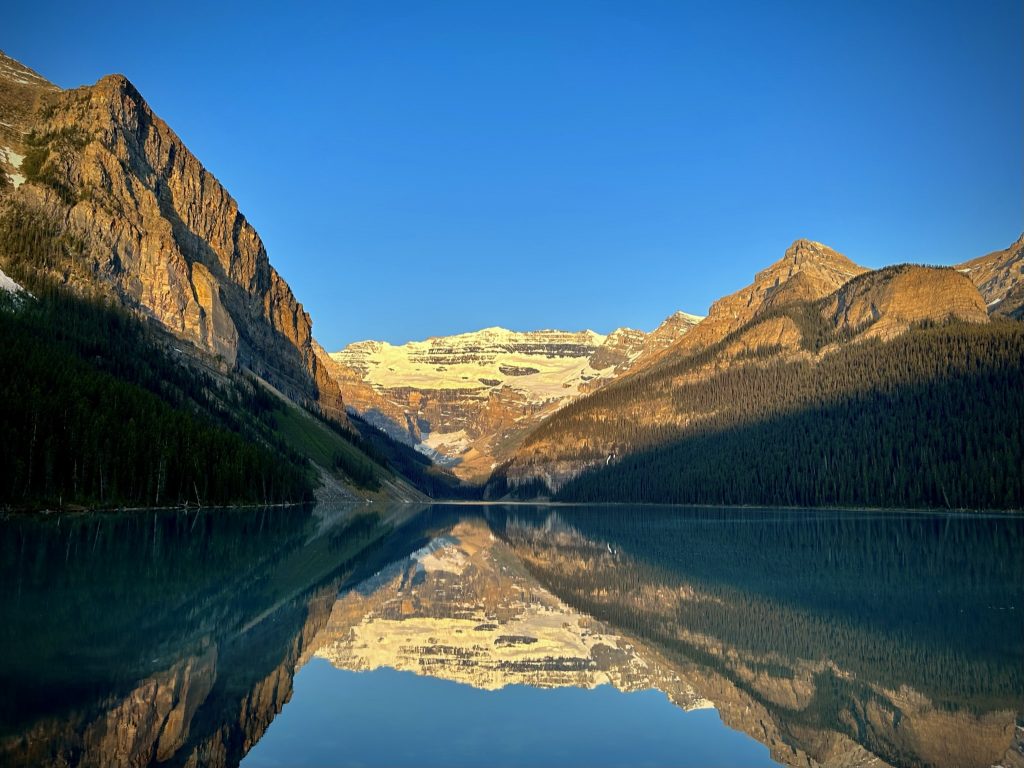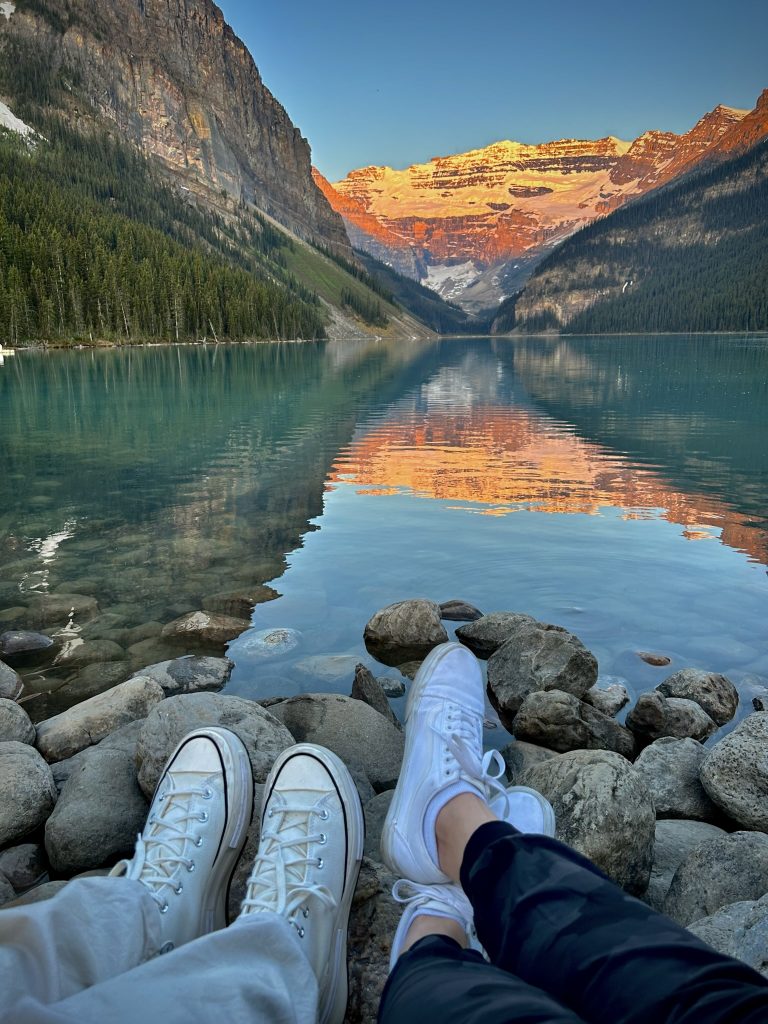 We did get to sit on the rocks for a bit and take in the marvelous morning views, accompanied only sometimes by annoyed strangers asking us to step out of their timelapse videos which they had carefully set up on their tripods. There was quite a lot of people standing there with professional cameras – not just your average iPhone photographers.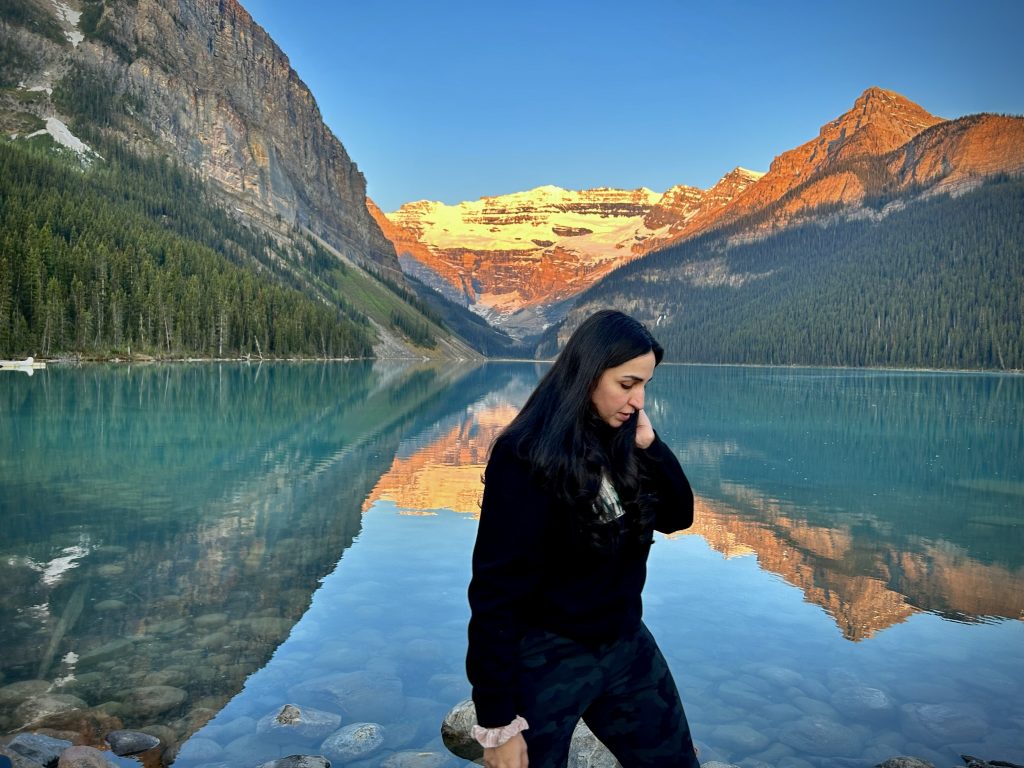 We didn't stay too long at Lake Louise because of the crowds. By the time we made it back to the parking lot, it was completely full! On our drive out of the area towards Banff Town, (around 7:30am) we stopped along the almost empty road to take in the crisp views of the mountains in the distance. We had afternoon tea reserved for 11am – lots of time to kill!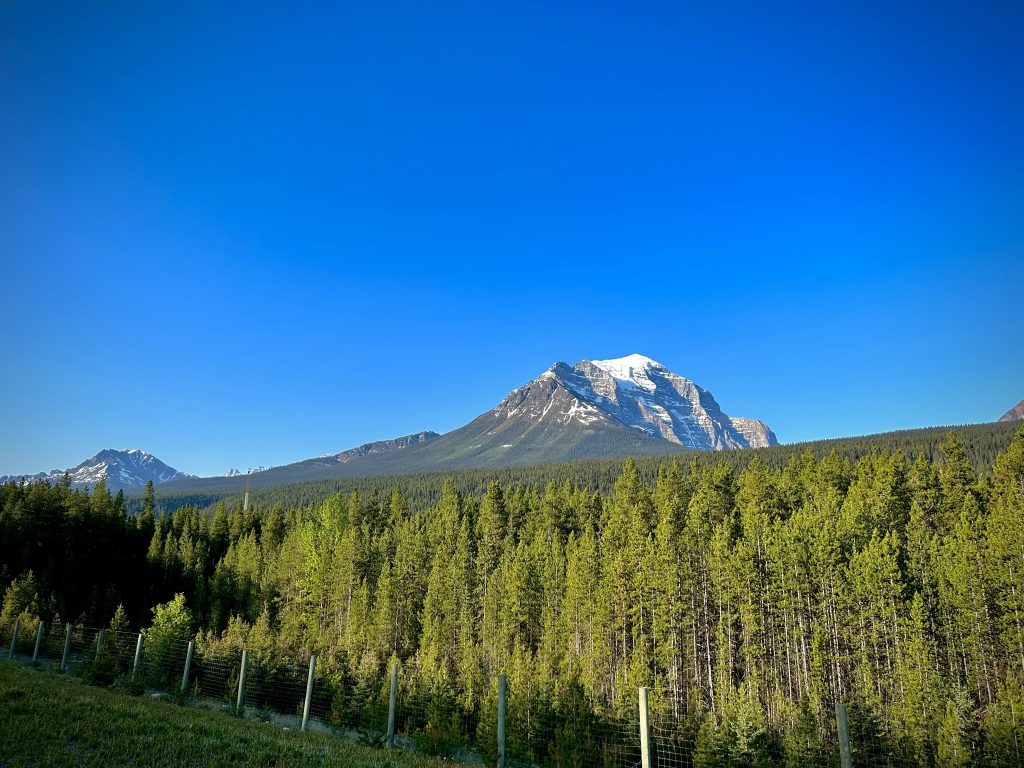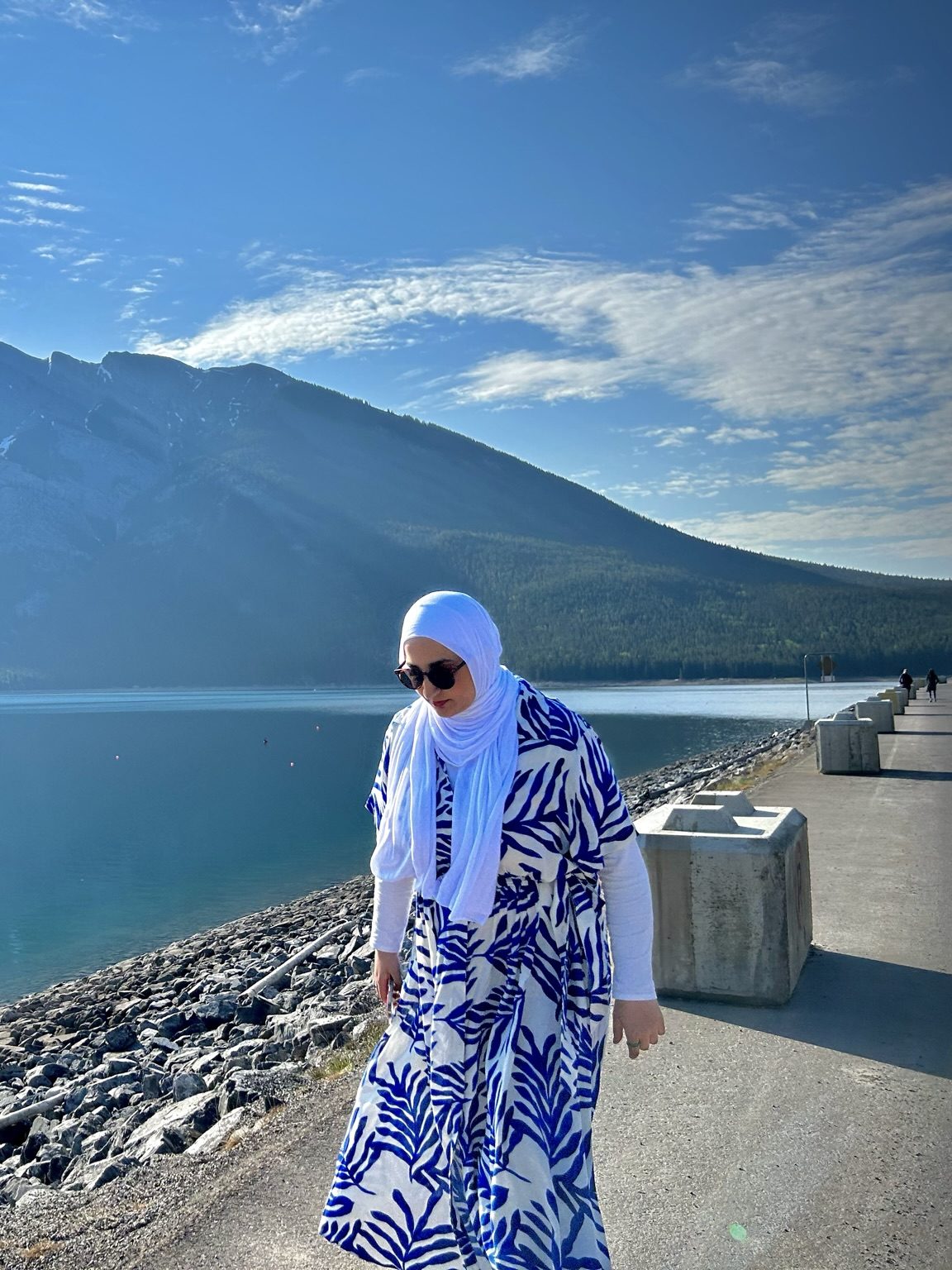 Lake Minnewanka is one of my favourite lakes (keep in mind I have yet to visit the famous Moraine Lake). We sat here for a little bit soaking up the sun. Then we started driving to the Fairmont for Afternoon Tea. NOTE: always, always, always take the scenic route. My sister almost convinced me not to take it. We even started driving in the other direction and I abruptly stopped the car, narrowly maneuvered it back around and we came across all the beauty below!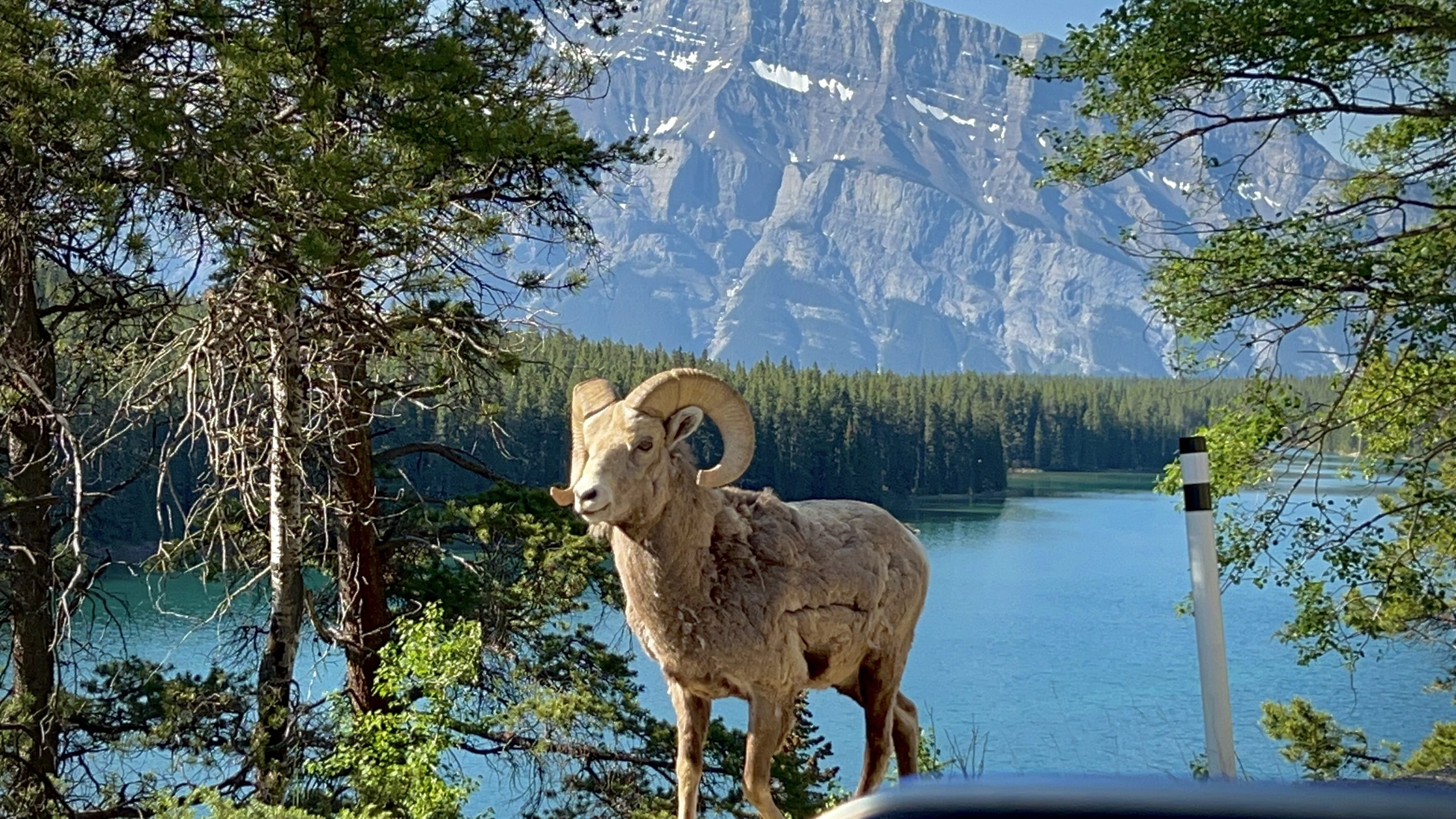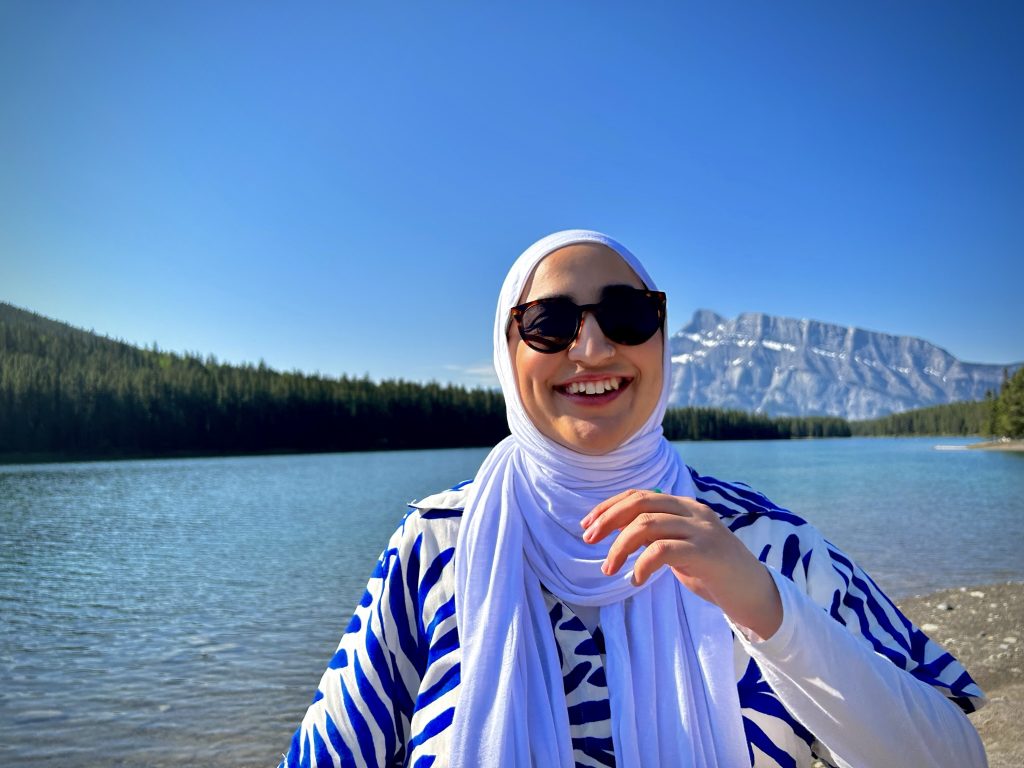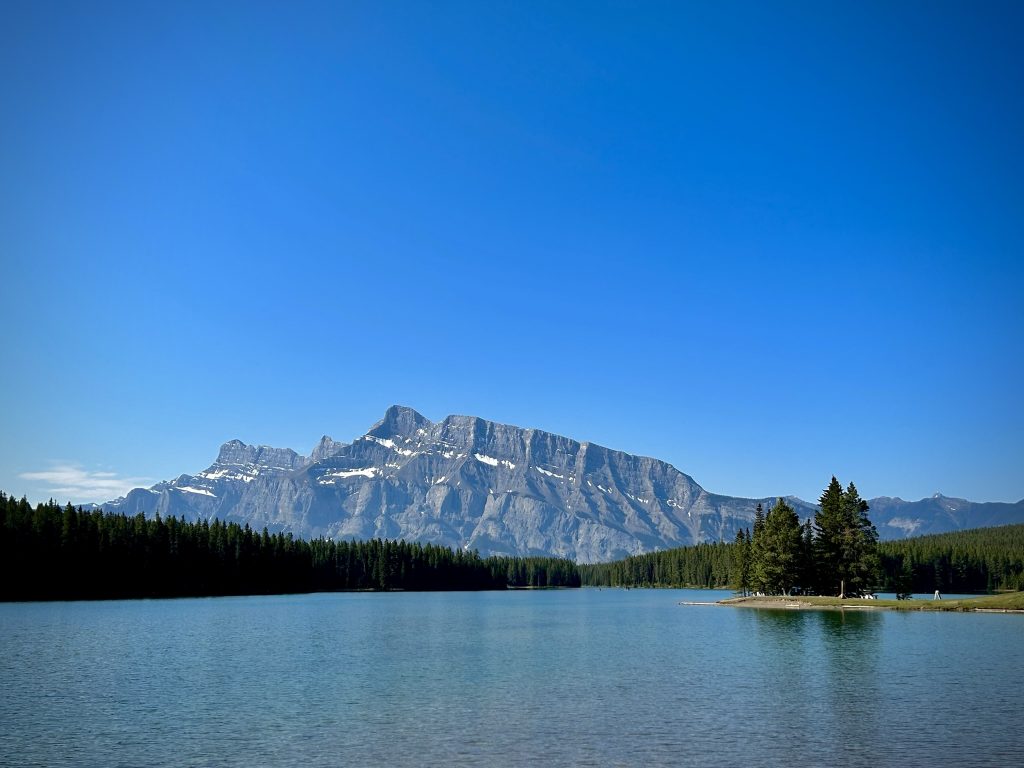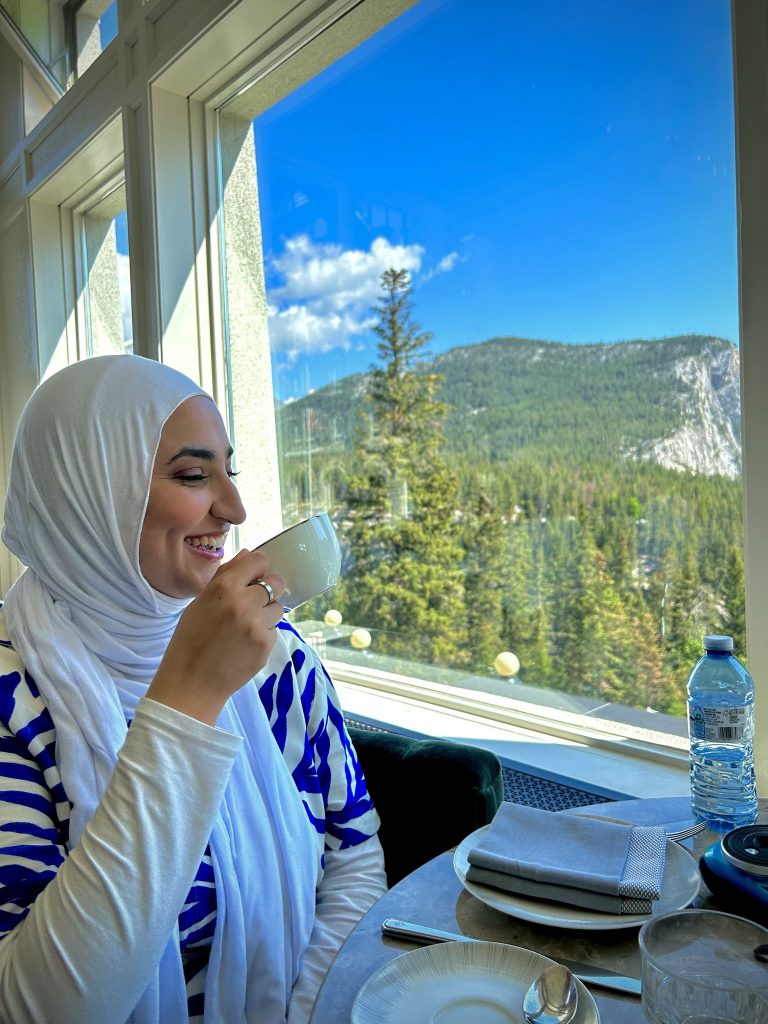 Afternoon Tea at the Fairmont was a good time. The place itself is illustrious and the views were spectacular! Have I had "better" afternoon tea elsewhere? Sure, but the experience is unique.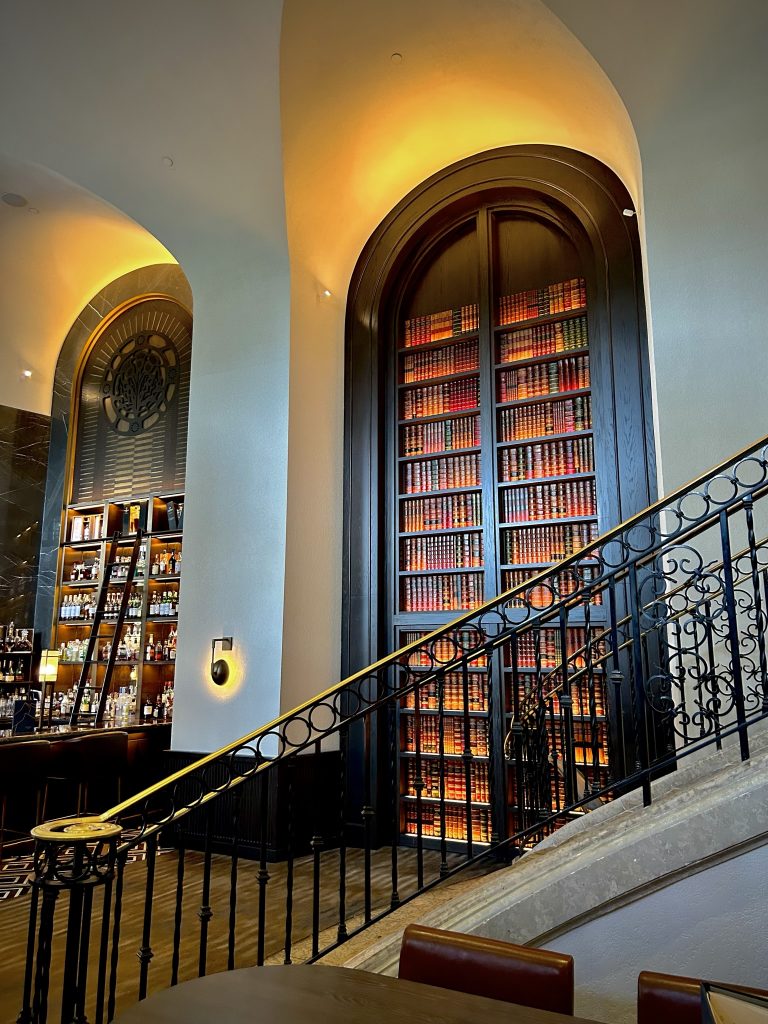 After tea, we visited the town and quickly stopped at the Banff sign before it got crowded!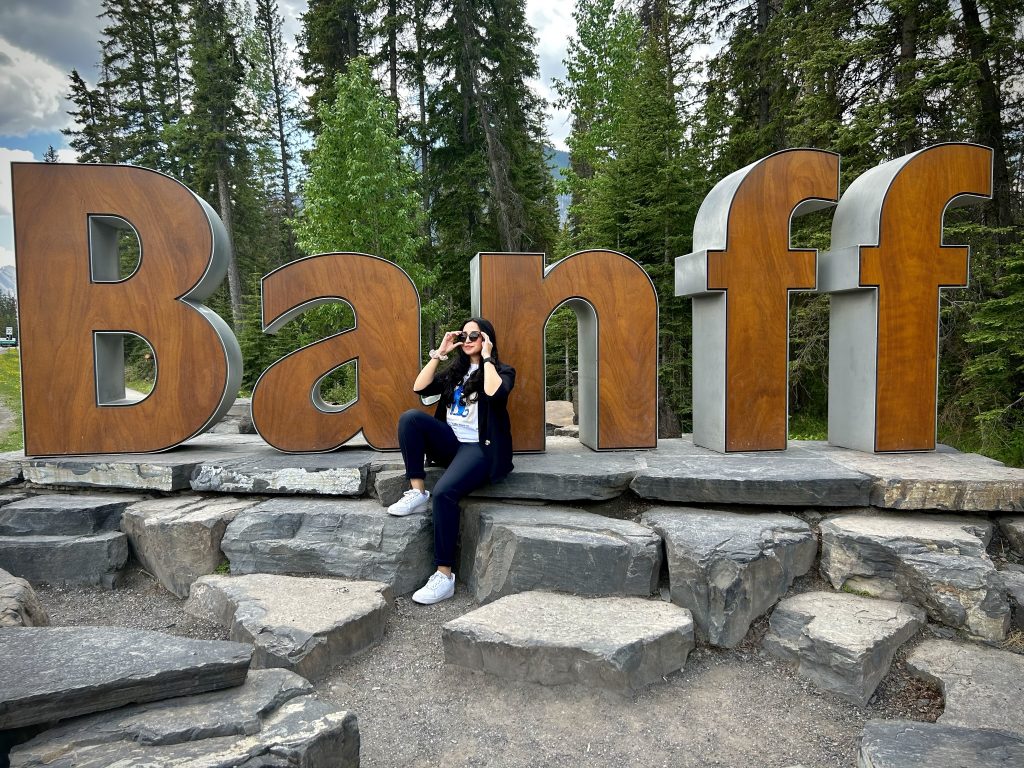 Would we do it again? Yes! It was completely worth it, but not in the way we did it. The way things turned out for us on this trip was absolutely amazing, it was just the drive there and back and doing it in a day, which ultimately took a toll on us.
If we are to catch a sunrise again in the mountains, we would most likely plan to leave from Canmore or Calgary — not Edmonton!
Thanks for reading!
Coming soon: A First Visit to the Glacier National Park!